Promo , delivery in New York
Yes, we still deliver flowers in New York on COVID-19 quarantine time.
Min purchase is $65 due COVID-19. Pick up is temporary unavailable.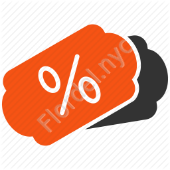 Register for discounts by filling out a special form on the website of the flower shop here, and buy, and the discounts will be added to you automatically when you have accumulated a sufficient amount of orders.
7% off - after first order

10% off - if the amount of your purchases exceeds $900

3% off - for all purchases over $89

30% off for any pick up orders placed one day in advance